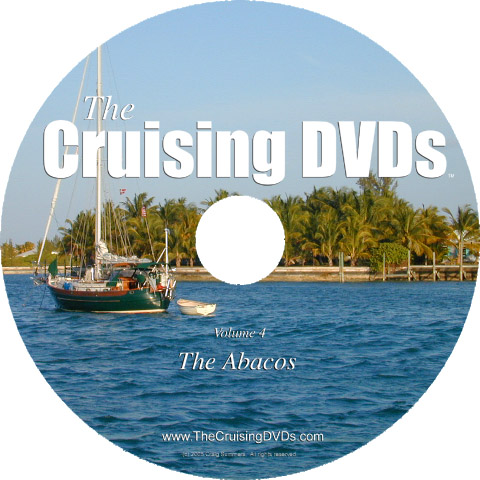 In planning a trip, whether by cabin cruiser or sailboat, you may be wondering how protected the water is in a certain harbor, or how you would be able to load up on supplies. How large a boat is required? Is there space for a family on a single boat (or even on a megayacht)? What is it like sailing out of sight of land? Or sailing at night? And what is boating life like, on an extended cruise?
As they say, a picture is worth a thousand words. See location-by-location video from the Gulf Stream through The Bahamas, The Turks & Caicos, The Virgin Islands and into The Caribbean, using the DVD drive on your computer.
In each section on these disks, large background photos give you views of each location. Click on links to see digital video of harbors, anchorages, marinas and passages along the way. The video clips are intentionally concise, so you can quickly browse through the locations you are interested in.
Bonus Features: You'll find a variety of practical planning issues on each disk. Get a glimpse of the cruising lifestyle and homeschooling aboard in the Behind The Scenes section. You'll also find essential information for cruisers under Local Knowledge: dinghy docks at each location, groceries, trash disposal, chandleries, shopping, propane, fuel and water.

| | |
| --- | --- |
| Awarded the Southam Certificate of Merit for excellence in sailing communications at the 2007 Miami Boat Show. | |
Home | Disk Contents | Ordering | The Story Behind The Disks | FAQs
Sample Movies | Free Desktops | SailTimer & The Sailing GPS | Contact Us